Rose Meadow Miss Muffin 5th Gen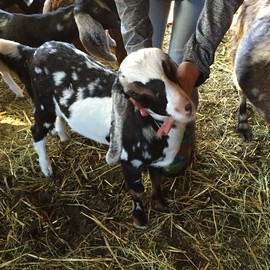 Sire Hidden Creeks Theodore Roosevelt, Dam Cornerstone farm Dazzle Me
Sire Cornerstone Farm Dirty Harry
Sire B52's Coconut Mocha Snicklefritz (Ocho) 4th Gen
Dam Moonstone B Zivah
Sire Cornerstone Farm Bakari, Dam Moonstone M Zelda

Sire Echo Hills Cracker Jack. Dam Echo Hill's Tiara's Ruby Red
Sire Echo Hills Dominator 5th Gen
Dam Echo Hills Snowflake Purebred *D
Dam Echo Hills Grace 5th Gen 2CH legs
Sire Echo Hill's Jonah, Dam *P Echo Hills Butterfly 4th 2 legs


---
Rose Meadow Caramel Toffee 5th Gen


Sire Hidden Creeks Theodore Roosevelt, Dam Cornerstone farm Dazzle Me
Sire Cornerstone Farm Dirty Harry
Sire B52's Coconut Mocha Snicklefritz (Ocho) 4th Gen
Dam Moonstone B Zivah
Sire Cornerstone Farm Bakari, Dam Moonstone M Zelda

Sire Echo Hills Cracker Jack. Dam Echo Hill's Tiara's Ruby Red
Sire Echo Hills Dominator 5th Gen
Dam Echo Hills Snowflake Purebred *D
Dam Echo Hills Grace 5th Gen 2CH legs
Sire Echo Hill's Jonah, Dam *P Echo Hills Butterfly 4th 2 legs


---
Echo Hills Snowflake *D - Purebred
Snowflake earned her production star with a TMGR One day milk test 4/18/14 7.9 lbs of milk & 2.8% Butterfat.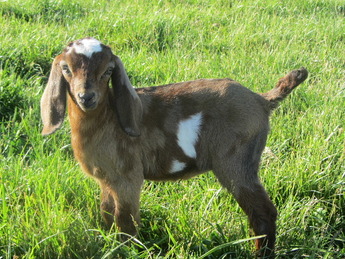 Snowflake freshened in February 2014, she has HUGE twins (Misty & Fire). Snowflake was sweet and affectionate from the moment she arrived, no one could ask for an easier to manage friend. Now, let's talk about breed character. She has a perfect head and ears, and having come from great milk lines, I have hi expectations for her!
Sire Heart's In Dixie Indian Boy, Dam Echo Hill's Cinnamon Spice Girl 2*P
Sire Echo Hills Cracker Jack
Sire Echo Hills Dominator 5th Gen
Dam Echo Hill's Tiara's Ruby Red
Sire *B Echo Hills Load Ulyssess , Dam Echo Hill's Lady Tiara

Sire *B Echo Hill's Ulysses, Dam FCH Echo HIll's Lady Takara
Sire Echo Hill's Jonah
Dam Echo Hills Grace 5th Gen 2CH legs
Dam *P Echo Hills Butterfly 4th 2 legs
Sire Hackman Farms King David 3rd Gen, Dam Hidden Creeks Sierra Wind 2CH

Echo Hills Lineage & 1st freshener udder
---
Paradise Sundae *D - 3rd Gen DOB Senior Reserve Grand Champion 2014 Family Goat Association Mini-Goat Show (Dual sanction MDGA/TMGR), Gridley, CA.
Sundae has earned Advanced Registry with a TMGR through 3 One day milk tests. Averaging 6 lbs and 5.4% BF over 7 months of milking.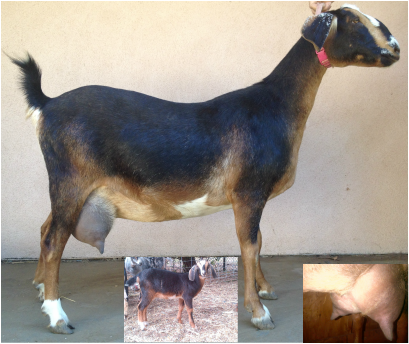 Sundae was named after her head: Banana's with whipped cream on top and sprinkles on her ears :). Sundae is a 2nd freshener, her teats are a little smaller than I would like, her doe Caramela has improved teats and udder.
Sire *B Blue Oak's King's Ransom 3rd Gen American, Dam Blue Moon Ranch Meridian 3rd Gen
Sire Blue Oak's Benchmark 4th Gen American (2/12/08)
Sire Blue Oak's Talisma 2nd Gen
Dam Blue Oak's Hidden Treasure 1st
Sire Blue Oaks's Smoke and Mirrors, Dam Saada Snickerdoodl

Sire P. Stone, Dam Blue Oak's Compass Rose 4th
Sire Blue Oak's Alchemist 3rd Gen
Dam Paradise Sunflower 4th Gen American
Dam Blue Oak's Caipirinha 3rd Gen
Sire Blue Oak's Benchmark 4th Gen American, Dam Blue Oaks's Cat's meow 2nd



1st Picture Dam Sunflower, 2nd & 3rd are Sundae 1st freshener Udder:
---
Rose Meadow Sparkle 4th Gen born 2/13/14
Sparkle wasn't able to production test this year, her left side didn't fully fill out. I am hoping this was due to a singleton nursing on one side. We will see next summer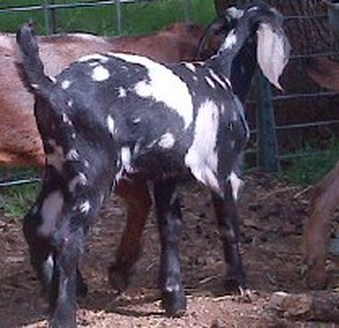 Sire Echo Hills Cracker Jack 1ch LEG, Dam Echo Hill's Tiara's Ruby Red
Sire Echo Hills Dominator 5th Gen
Sire Echo Hills Fire Cracker Purebred
Dam Echo Hills Grace under fire 5th Gen
Sire Echo Hills Cracker Jack 1ch LEG, Dam Echo Hills Grace 5th Gen 2CH legs

Sire *B Echo Hill's King Rohan, Dam Blue Moon Ranch Gidget 1*P
Sire *B Blue Oak's King's Ransom 3rd Gen
Blue Oak's Pumpkin 3rd Gen TMGR *D
Dam Blue Oak's Piper's Cub 2nd Gen
Sire Blue Oak's Legends Begin, Dam Dream Weaver's Crashlanding

---
Rose Meadow Sprinkle 5th Gen DOB 3/19/15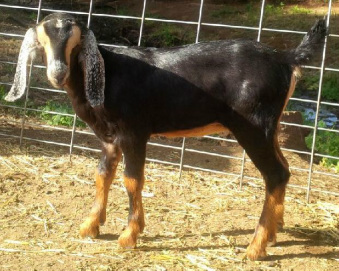 Sire Blue Oak's Ferdinand 3rd Gen, Dam Blue Oak's Pumpkin 3rd Gen
Sire Rose Meadow Lunar Landing 4th Gen
Sire Rose Meadow Jacinto 5th Gen
Dam Almosta Farms Violets TMGR *D 5th Gen
Sire Blue Oak's Lazerus 5th Gen, Dam Fertile Earth Farm's Freckles 4th Gen


Sire Blue Oak's Talisma 2nd Gen, Dam Paradise Poppy 3rd Gen
Sire Zeus 3rd Gen
Dam Rose Meadow Honey 4th Gen *D
Dam Rose Meadow Caramela 4th Gen *
Sire Echo Hills Fire Cracker, Dam Paradise Sundae 3rd Gen *D




---