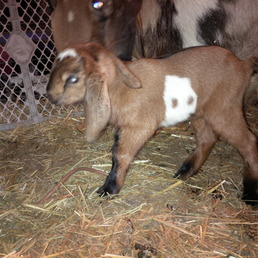 Rose Meadow Caramel Toffee Doeling born 12/14/16 - Retained

Dam Snowflake Sire Ocho 5th Gen

---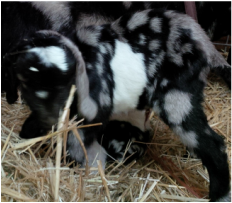 Rose Meadow Doeling born 12/12/16 - Reserved for Gina


Dam Sparkle Sire Ocho 5th Gen

---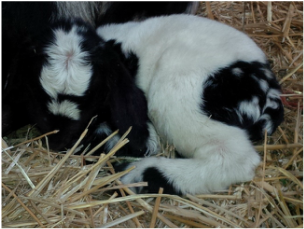 Rose Meadow Muraco-White Moon "Murry" Buckling born 12/12/16 - reserved for Amy


Dam Sparkle Sire Ocho 5th Gen



---

Rose Meadow Buckling born 12/10/16 - Reserved for Gina


Dam Sprinkle Sire Ocho 5th Gen



---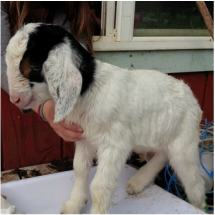 Rose Meadow Buckling born 12/10/16 - Reserved for Suzie


Dam Sprinkle Sire Ocho 5th Gen



---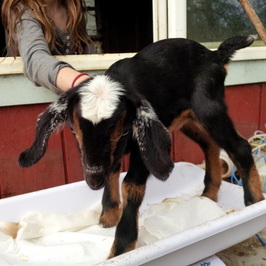 Rose Meadow doeling born 12/10/16 - Reserved for Vicky


Dam Sundae Sire Ocho 4th Gen



---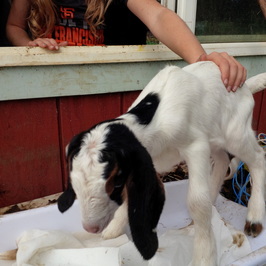 Rose Meadow Buckling born 12/10/16 - Reserved for Vicky



Dam Sundae Sire Ocho 4th Gen



---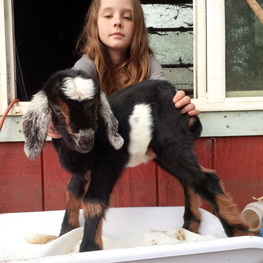 Rose Meadow doeling born 12/10/16 - Reserved for Susan


Dam Fern Sire Ocho 5th Gen



---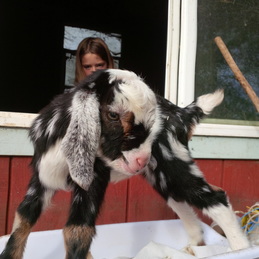 Rose Meadow Miss Muffin born 12/10/16 - retaining


Dam Fern Sire Ocho 5th Gen



---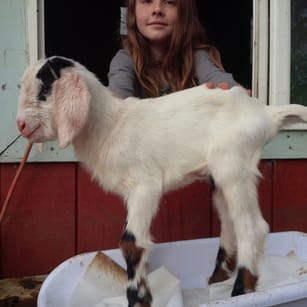 Rose Meadow buckling born 12/10/16 Available as a wether $100


Dam Fern Sire Ocho 5th Gen



---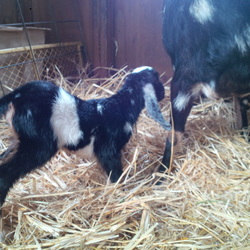 Rose Meadow doeling born 12/5/16 - Reserved for Susan


Dam Freckels Sire Ocho 4th Gen



---

Rose Meadow wether 4th Gen Born 3/13/15 - sold

Lulu is Jessica's favorite!

Dam Sundae Sire Jacinto 4th Gen



---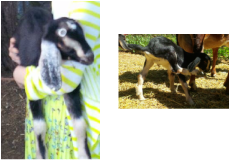 Rose Meadow wether 4th Gen Born 3/13/15 - sold to Sheena

Dam Sundae Sire Jacinto 4th Gen

---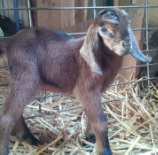 Sully

Wether 5th Gen born 3/16/15
Dam Caramela Sire Jacinto







---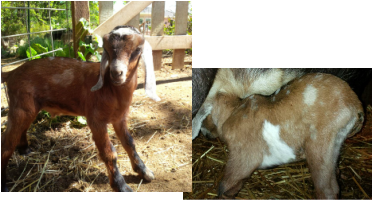 Moe

wether Purebred born 3/17/15 - sold
Dam Violets Sire Fire Cracker







---
Hazel Nutella

Doeling 5th Gen born 3/19/15
Dam Honey Sire Jacinto



---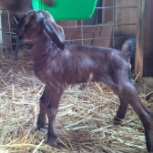 Trisha

Doeling 5th Gen born 3/16/15 sold to melanie

Dam Caramela Sire Jacinto








---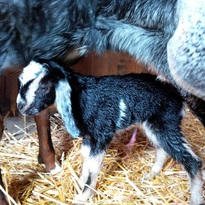 June Carter

Doeling Purebred Born 3/13/15 - sold to Melanie

Dam Fern Sire Jacinto






---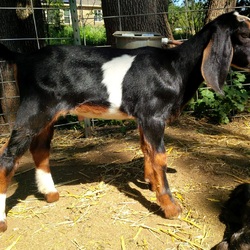 Johnny Cash

Wether 4th Gen Born 3/13/15 - sold to Melanie
Dam Sundae Sire Jacinto




---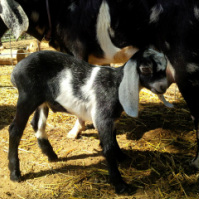 TBD

wether 4th Gen born 3/16/15 - sold to Cassandra

Dam Freckels Sire jacinto






---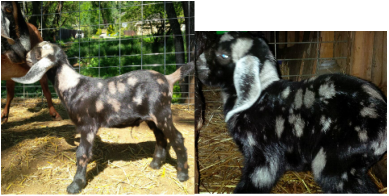 Skittles

Wether Purebred born 3/17/15 - sold to Cassandra
Dam Violets Sire Fire Cracker




---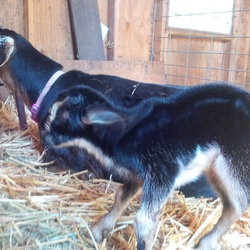 Garth

wether 4th Gen Born 3/13/15 - sold to Melanie
Dam Sundae Sire Jacinto 4th Gen



---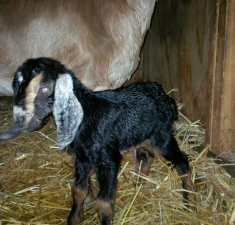 Sprinkle

Doeling 5th Gen born 3/19/15 - Retaining

Dam Honey Sire Jacinto







---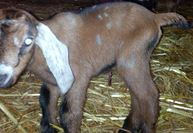 Rose

Doeling 5th gen born 3/18/15 - sold to Sheena

Dam Sparkle Sire Jacinto




---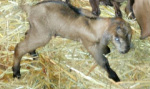 Patience

Doeling 5th Gen born 3/16/15 sold to Sheena

Dam Caramela Sire Jacinto








---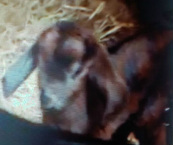 Naomi

Doeling 5th Gen born 3/16/15

Dam Sylvia Sire Fire Cracker

Brown w/ black spots :)








---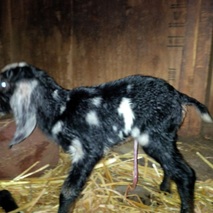 Abel

Buckling 4th Gen born 3/16/15 - sold to Sheena

Dam Freckels Sire jacinto





---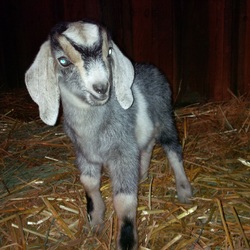 Rose Meadow Gideon Buckling Purebred Born 3/13/15 - Reserved for Gina

Dam Fern Sire Jacinto
---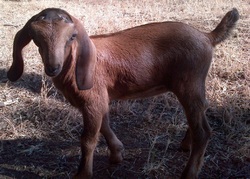 Rose Meadow Honey born 6/16/14 - retaining
Dam Caramela Sire Zeus
Junior Grand Champion 2014 Gridley Show
---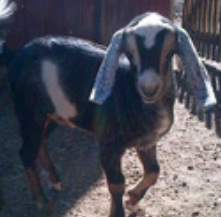 Rose Meadow Fern born 4/16/14 - retaining
Dam Silvia Sire Hercules
Junior Reserve Grand Champion 2014 Gridley Show
---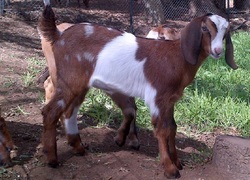 Rose Meadow Snowy Mist "Misty" Gen 5 born 2/12/14 - Sold to Jada Fae
Junior Grand Champion at the 2014 Placerville show
---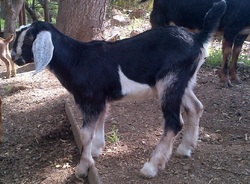 Rose Meadow Jacinto "Jacy" born 2/16/14 - Christie
Dame Violets Sire Lunar Landing
---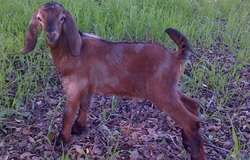 Rose Meadow New Red Fire "Fire" born 2/12/14 - Sold to Lynda Foggy River
Dam Snowflake Sire Lunar Landing
---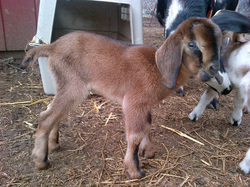 Rose Meadow Butternut born 2/13/14 - Sold to Lynda
Dam Pumpkin Sire Fire Cracker
---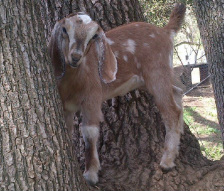 Rose Meadow Zoey born 2/15/14 - Sold to Maria
Dam Sundae Sire Fire Cracker
Zoey had 4 teats and was sold as a pet :(
---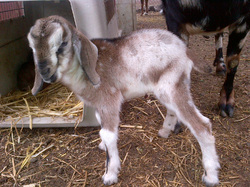 Rose Meadow Pumpkin wether born 2/13/14 - SOLD
Dam Pumpkin Sire Fire Cracker
---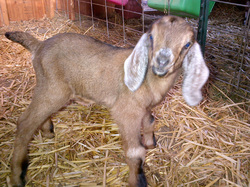 Rose Meadow Sundae wether born 2/15/14 - SOLD
Dam Sundae Sire Fire Cracker
---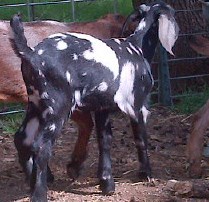 Rose Meadow Sparkle Gen 4 born 2/13/14 - Retained
Dam Pumpkin reserved for Jada Fae
---

Rose Meadow Angel born 1/30/14 - sold as a pet

---
Rose Meadow Farm Lunar Landing - $250 - sold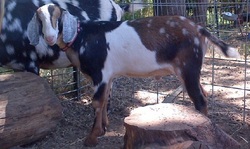 Dam Blue Oaks Pumpkin


---
Rose Meadow Oliver Born 6/19/13 $100 wether - sold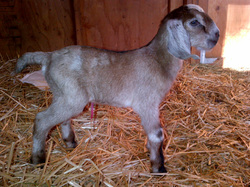 Dam Almosta Violet

---
Rose Meadow XX born 6/19/13 - $400 doeling - sold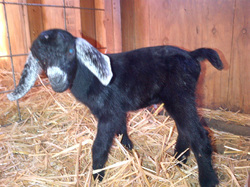 Dam Almosta Violet
---
Rose Meadow Farm Caramela born 6/8/13 - Retained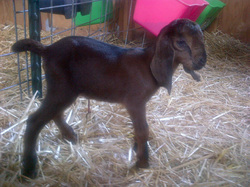 Dam Paradise Sundae
---
Rose Meadow Pickles born 6/8/13 - $100 wether sold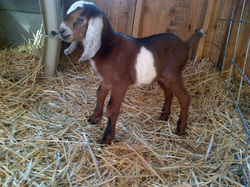 Dam Paradise Sundae
---
Rose Meadow Oliver born 4/22/13 - wether sold
Dam Moonlight
---
Rose Meadow Ivy born 4/22/13 - sold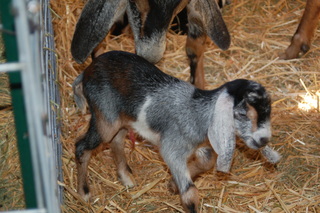 Dam Moonlight
---
Rose Meadow Farm Toffee born 1/29/13 - sold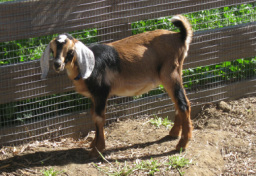 She fooled you, the other side has a moon spot :) like her brother
Dam Pumpkin
---
Rose Meadow Farm Licorice born 1/29/13 - sold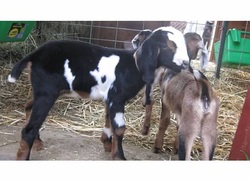 Dam Pumpkin
---
Breeding schedule has been updated and is ready for reservations, if you like one of our does I suggest reserving a Kid! When they are born they get sold FAST because they are soooo cute!

Terms and Conditions: We will hold a goat in the sale pending status for a period of 1 week, until deposit is received, after which the animal will be posted for sale again. All animals shall be arranged for pick up by at least 8 weeks of age (if a kid), or within 30 days of purchase/deposit, unless otherwise contracted. We may be able to hold the animal(s) longer with a boarding fee of up to $2 per day.

We accept PayPal, checks, and money orders for deposits/reservations.

What your kid will need:
* Lots of love
* Clean, dry, protected shelter
* Fresh water, free-choice quality hay, minerals (sweetlix meatmaker)
* Secure fencing to keep goats in and wandering predators out (I highly recomend the Feedlot combo panels)
* EGM goat mix for growing babies, lactating does (and others, as needed)
* Grain (50/50 Barley/Oats) for lactating does
* A safe environment free of hazardous materials, including poisonous plants (Fiasco website is a great resource)
* Access to a veterinarian who will treat goats
* Regular health care and de-worming
* Routine hoof trimming
* A goat companion

Buck and Wether Kids

If a kid is listed as a buck/wether, they are of the quality to sell as bucks, however, if they are not reserved as bucks by 8 weeks of age, they will be castrated, and sold for the lower price, regardless of their quality. Kids listed as "wethers" may be reserved now as pets. Wethers make some of the best pet goats! So, if you are only interested in a loving pet and not for milk or breeding, we highly recommend purchasing a pair of wethers.

Animal Health
We plan on testing for CAE every year.

All of our goats, adults and kids, are healthy and well-cared for. We do all basic veterinary care, relying on our veterinarian for only the most severe (and highly unusual occasions). However, if you would like your new kid (or goat) vet-checked, we will gladly do so, at your expense. Please contact us for the current veterinarian examination fee.

Other notes

Your goat will leave our farm in excellent health. Because we cannot oversee the care, feeding, and management of your new goat, we are unable to guarantee the health after it leaves our farm, although we wish that we could! We will do our very best to ensure your goats transition to their new home goes as smoothly as possible.

Returned checks will be charged a $20 fee from the bank.

All kids (adults as well) are disbudded, up-to-date on vaccinations, de-worming, hoof trimming, and all other health care. They will come with individual health records, original registration papers or applications for registration.

You are responsible for arranging transportation from our farm.